NZEBIKES is the premier provider of EVINCI electric bicycles in New Zealand. NZEBIKES is developing, importing and retailing high quality electric bikes at affordable prices.
Established in 2010 by founder Mark Koudelka, a highly qualified electrical engineer from Czech republic, NZEBIKES has gained a great reputation in the cycling community for being a reliable seller and service provider. We offer electric bicycles that are specially designed with New Zealand's transport regulations, weather and terrain in mind.
This means in detail:
real 300W motors (most EU bikes are limited to 250W)
no speed limits (most EU bikes are limited to 25 kph)
materials proven to withstand our high UV radiation (plastic might get brittle)
corrosion resistant anodized and stainless steel parts (especially close to the sea)
Gears to meet and match the hilly landscapes
Brakes to stop you safely even from higher speed
Why buy production for overseas markets, when you can shop with a company that has the knowledge and expertise of what New Zealanders need? Go for a test ride at one of our retailers!
NZEBikes currently offers four models of electric bikes:
TUI Step Through
FALCON Trekking Bike
ROBIN Folding Bike
INFINTY Mountain Bike
We developed these bikes with the following criteria in mind:
customer demands
durability
quality
price
easy repair and service
When we say "NZ designed" what does this actually mean?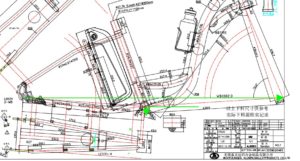 There are hundreds of different E-Bikes you may order directly from China, but none of them would meet our standards. Existing frame concepts can be used as a base to develop a suitable bike around it. So the first step is to get frame drawings,  we adapt those drawings to our requirements. The next step is to carefully select all components, which should go into the build of this specific bike. For all safety relevant parts we use well known brands like Shimano and Suntour. Most Chinese imports come with nasty cheap suspension forks and no-name disc brakes, which won't last long and can get unsafe.
The next step is to build a prototype based on above design specifications. We get those prototypes with our regular shipments and they get tested in New Zealand to make sure they ride well and can cope with our local environment. During those tests we might find points to improve, which go straight back into the design.
Finally we will order the new bike and can be sure that another great NZEBIKES e-bike will hit the streets soon.
At NZEBIKES, we are able to offer the lower prices by cutting down on costs for overhead and flash premises.
We operate from at home – because there is no need to have a big office or an expensive industrial building. Most work can be done from a computer and we have enough space for our workshop and showroom.
Our E Bikes are highly durable, constructed with quality materials, rated to stand up to the weather and terrain. We still stock all spare parts, even for the first bikes back in 2010. One of our strong points is continuity in the design – our battery case hasn't been changed since introduced in 2010, although we have almost doubled the capacity, these batteries still can be used with the first bikes sold.
For those interested in servicing their own E Bikes, NZEBIKES also sells batteries, in addition to E-Bike parts, making NZEBIKES your one-stop shop for all your electric bicycle needs. Our parts also include Shimano gears, brakes and anything else you may require to ensure your E-Bike is performing at its best. Contact us today for more information on our products and services.